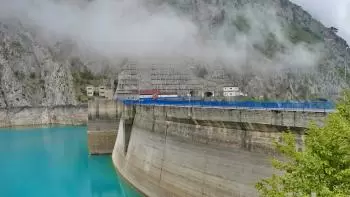 A hydroelectric power station is a set of hydraulic engineering works together with a series of suitable machines. The objective of a hydroelectric power station is to produce electricity from the potential energy of moving water bodies.
This type of power plants take advantage of the potential energy of the water to generate electrical energy.
The energy produced by hydroelectric plants must be classified in all respects as renewable energy. Thanks to the water cycle, this resource can be reused endlessly for the same purpose without undergoing a purification process. The concept of renewability is subordinated to the constancy of the annual volume of total entries.
Hydroelectric…
Last review: July 1, 2020