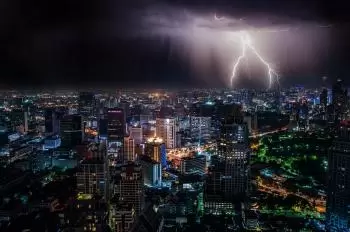 Electricity is the set of physical phenomena related to the presence and flow of electric charges.
The movement or flow of electrons produces this form of energy. Electrons are tiny particles in atoms. The movement of electrons causes an electrical charge or voltage that releases energy.
Electrons are subatomic particles that revolve around the nucleus of an atom. They have a negative charge, and if they experience a force of attraction or repulsion, they can move from one atom to another of a conductive material. Generating electricity means generating this movement of electrons.
There are two types of electrical energy:
Static electricity is a type…

Last review: October 25, 2020