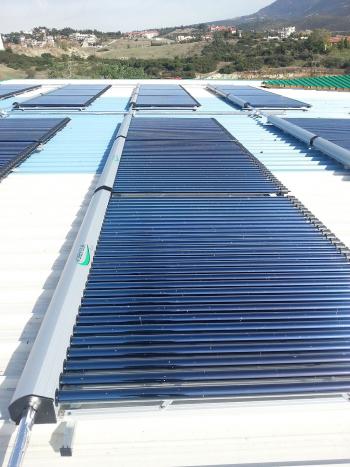 The function of a solar thermal installation is to take advantage of solar energy to generate heat. The solar panels of these facilities capture the heat of the solar radiation that falls on them to heat a fluid. The different ways to take advantage of this hot fluid allows us to use this type of renewable energy in multiple applications.
A solar thermal installation consists of:
Solar collectors
Primary and secondary circuits
Heat exchanger
Accumulator, pumps
Glass of expansion
Pipelines
Main control panel.
… + info